Proline Container Arrival - 1st Week November 2021
On: 29 September 2021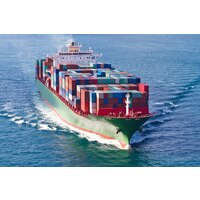 Our latest Proline container has sailed and is on the way!
We have so much stock coming that we had to upsize from a 20ft to a 40ft Container! Due to land in Sydney late October, we should see this in our warehouse 1st week of November and start processing backorders from there.
Check out the full range of items landing below, new items have been marked.
All items have live links to make it easier for you to see more info or Pre-Order.