QLD EP Offroad States #2 Race Report
By: Matt Parsey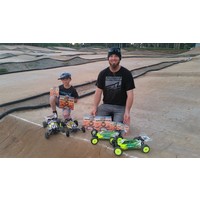 What an awesome event we had! And a great year so far. Here is a little write up if you can use it, feel free to edit if you need to and use whatever pics you think are good.
AARCMCC 2018 ep10 Off Road QLD State Titles at Valley Raceway RC Track, weather and track were EPIC!
Control Tire was Proline M3 Holeshot for all driven tires. Jak and I used Proline Suburb M4 2wd Fronts early in on 2wd day and I stuck with this tire, it was super consistent and in the light dust provided the grip I needed to cement the TQ. A1 saw eletrical gremlins for a DNF, fixed it and took A2 with Cons of .2 and A3 in an epic last lap battle with young gun PL team mate Troy Milton, wrapping up the AARCMCC 2wd Stock Buggy Title for 2018, PL team mate Mark Clew driving from P7 to take the 2nd step on the podium and Troys great run putting him into 3rd step, PL young gun Nic Jolly bringing home 4th.
Jak switched to M3 Suburbs for finals in 2wd and he felt more comfortable, driving with maturity beyond his 8 years of age to take the Junior 17.5t Title in A1 and A2.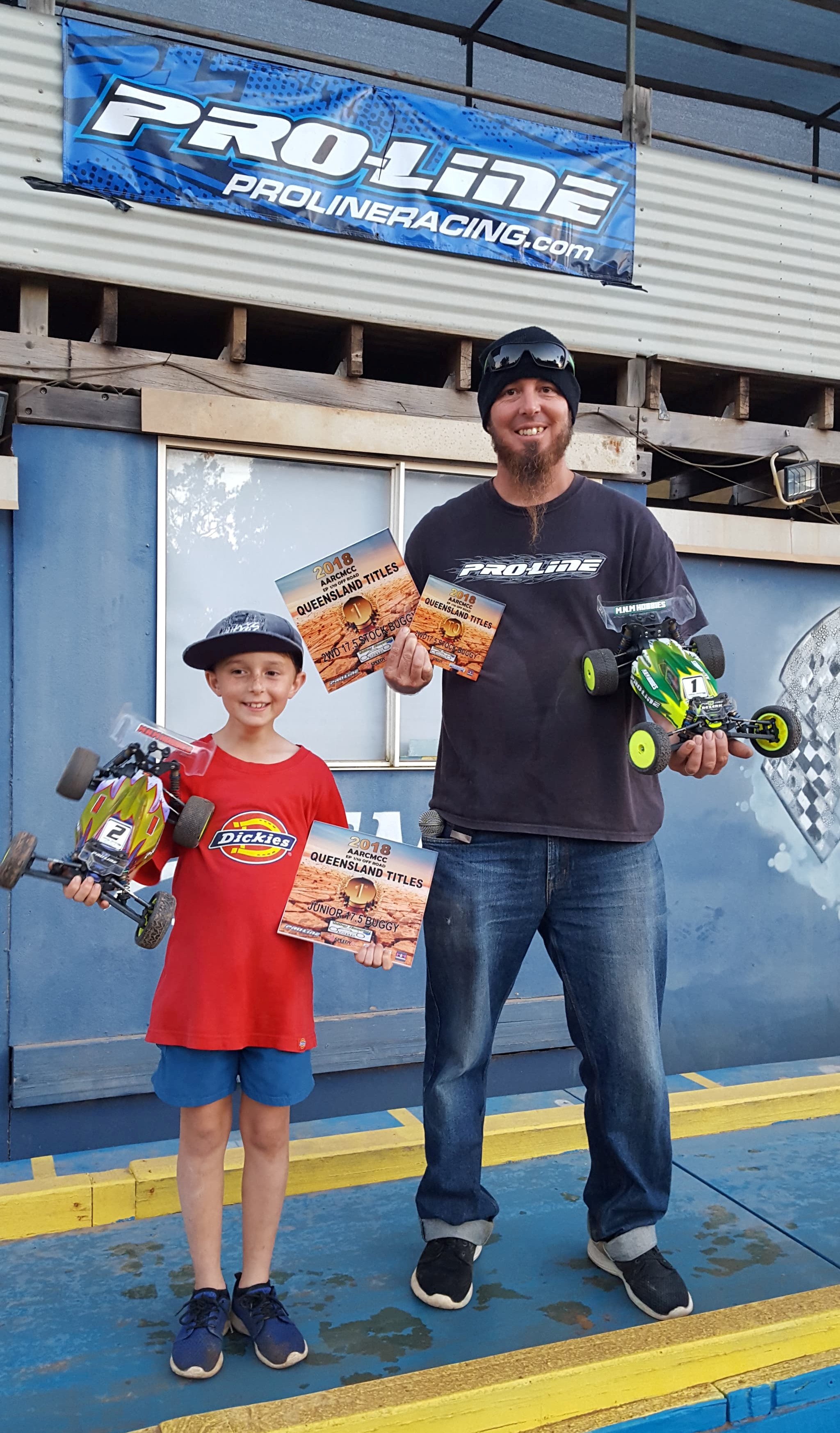 4wd Day saw more perfect weather and a track that just kept evolving and grooving up. PL Holeshot M3 front and rear were super consistent and allowed me to drive my B64d to the first 9lap run of he day in Stock and then keep that pace for the rest of the day and bring those fast laps down more and more. Some great close battles with PL team mates Mark Clews and Nic Jolly and Jak in the mix too showing that same maturity and racecraft beyond his years in his 4wd. I was able to take A1 and A2 to wrap up the AARCMCC 4wd Stock Buggy Title in straight sets. Jak Parsey finishing 4th in the AARCMCC 4wd Stock A finals right behind Mark Clews and Nic Jolly with PL drivers taking the first 7 spots in the 10 car Amain finals.
Super happy to say #TeamParsey takes home 3 Titles in 2 days and all on #Proline rubber.
Looking forward to the NSW States and some more great battles.
Thank you Ari, HEI, Proline, for the awesome support.
#Gratefully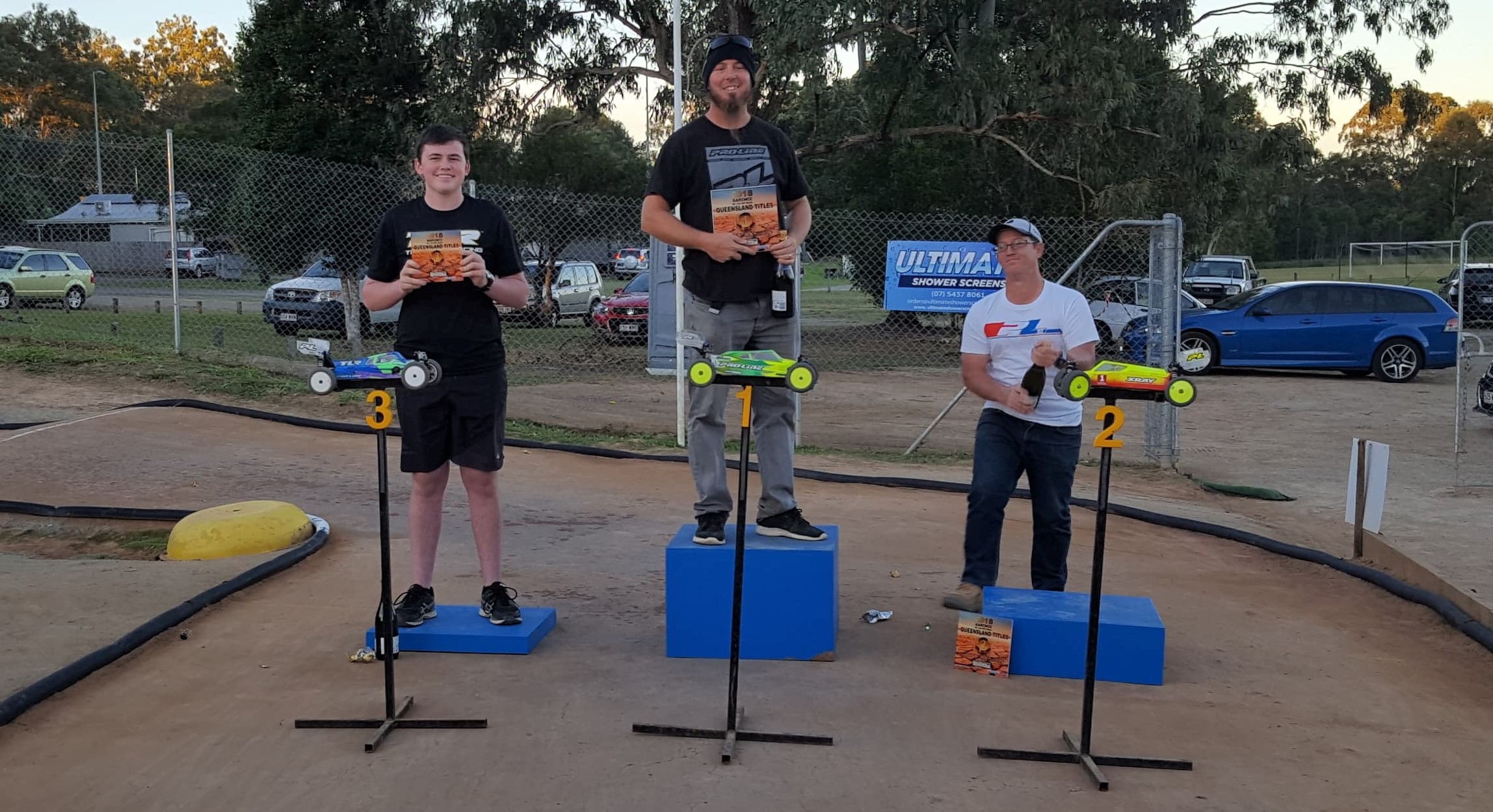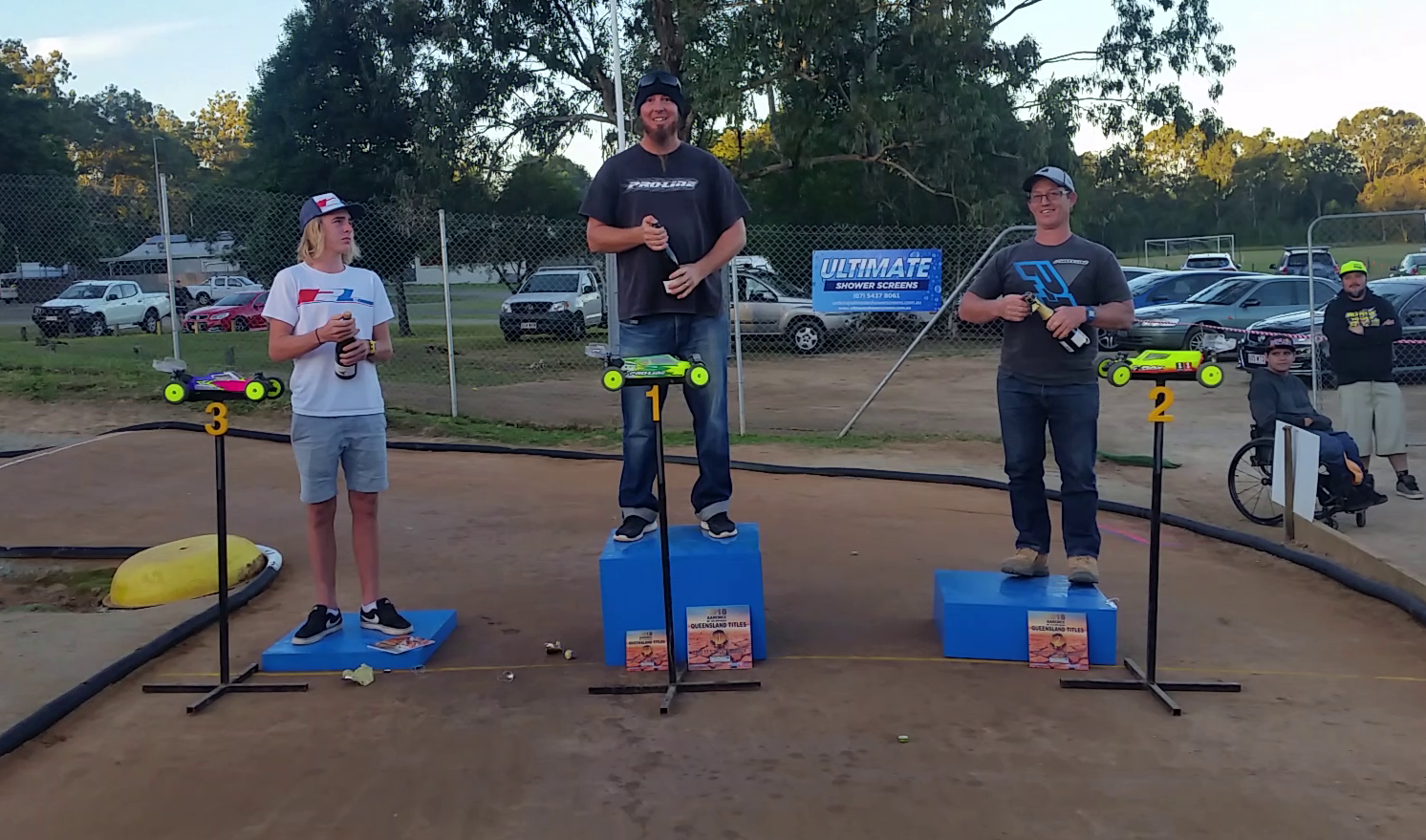 ---
Leave a comment