WA Challenge Cup Kalgoorlie - Race Report
By: Ashley Pike On: 11 July 2018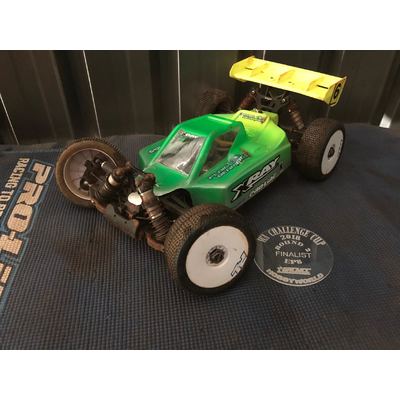 WA Challenge Cup Rd 2 Kalgoorlie
As president of the club and my first major event in the position, I was a very busy person to say the least. I entered into EP8 for the first time ever. Having never driven an electric car before this event, I was going in with no expectations. My focus was more on running the event rather then racing, I hadn't even done 1 lap of practice and I was considering not running at all as things were already getting hectic before we even got started. However I did go racing and I was glad I did.
Qualifying
Without any practice laps, a brand new car and a running EP8 for the first time Q1 started a bit slow and I was at the back of the pack. As I got a feel for the car I began to get in some good laps but finished 3 laps down after 7 minutes. My car felt alright but the shocks weren't up to the task, I changed to 8x1.2 pistons and maxed out caster. That is all I changed for the whole weekend from the stock setup and it felt great. To round out qualifying I had two 3rd place finishes (Q2 & Q5) and the rest of qualifying I was making to many mistakes that cost me finishing near the top, Q3 6th and Q4 5th. With Q6 dropped as the genset tripped out due to a blown ballast on one of our fixed light poles that took 1hr to get sorted, with 2 dropped rounds I qualified 6th out of a 12 car field.
Main leg 1
I got a clean start and avoided an issues in turn 1, I was focused on get through every turn without making contact. A few mistakes from cars in front and I was up to P4 after the first lap, I was feeling relaxed and the car was great. A crash after the big triple put me back to P7 and I lost steering. I didn't check over my car before going out to race and my steering servo horn screw had come loose, a quick fix in the pits and I was back on the track. I finished 10th with 2 other cars behind, 1 DFS and another not even getting 1 lap in.
Main leg 2
Another clean turn 1 and again the focus was no mistakes and settle into a rhythm. A car in front crashed out of the race on lap 1 that put me into P5, a crash on the next 2 laps put a gap between myself and P4. Despite only 1 more mistake late in the race I wasn't able to close the gap and finished P5 by only 12 seconds.
Main leg 3
A clean start once again even with a car trying to sneak up the inside of turn 1, 2 cars in front of me were slightly over driving the track and I was able to capitalise gaining P4 after the first lap. The track had a nice groove and grip was awesome, it did catch me out and I traction rolled after the back triple dropping me back to P5. I put the hammer down and put in my best lap of the main to take back P4, again another traction roll and I was back to P5. I slowed myself down after that mistake to find a rhythm, my laps weren't the fastest but I held my ground and strung together a run of laps without any mistakes. The final 2 laps I upped the pace as I found my groove but it was to late, I finished P5 by 28 seconds.
After the 3 mains combined I managed 6th overall, I'm very happy with the result considering being distracted by running the meet. The only thing I would have changed was my ride height to stop traction rolling. other then that the kit setup was awesome.
Next on the calendar this year is InterClub series in Esperance that was postponed due to bad weather (dates not confirmed) and also hoping to make the Sprint Cup @MORBC in late September but that will depend on work. Im hooked on EP8 now, I'll be looking to run EP8 and nitro buggy at events in the future.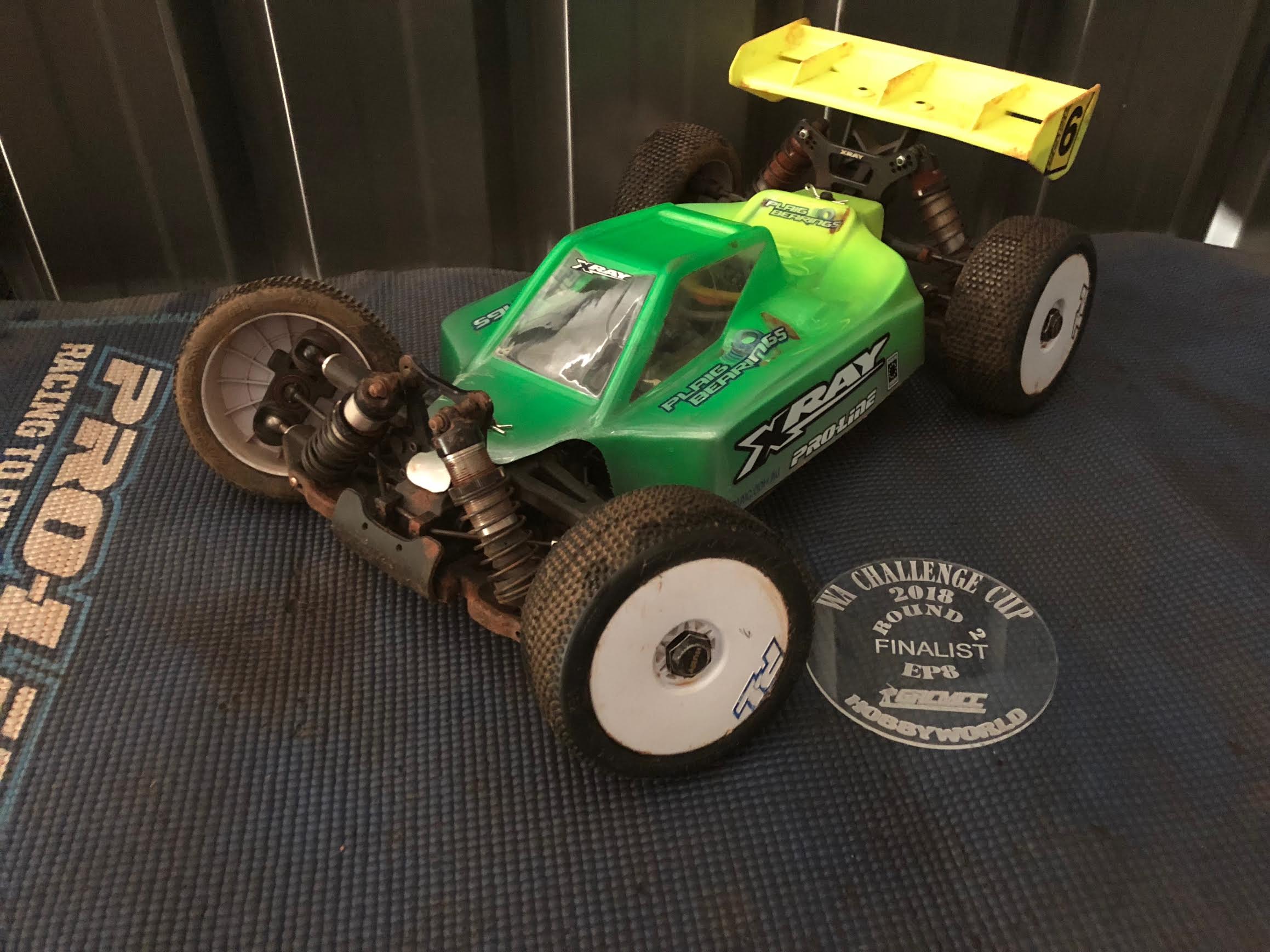 ---
Leave a comment